Avalanche, the smart contract platform showing promising potential for future expansion, is dominating the DeFi world and how! The protocol, with its impressive 154% increase in user activity, is rising as a key player in the world of DeFi and stablecoins, outpacing even its close rival, Arbitrum. As we delve into the this phenomenon, we'll explore why it's proving to be such a powerful force and what lies ahead for this burgeoning network.
Avalanche: A Beneficiary of AirDrop Activity?
However, with success comes skepticism. An important aspect to note is the role of AirDrop hunters, whose activity may be further fueling this ascent. Speculation about an impending AirDrop by Layer Zero labs, closely affiliated with the platform, could potentially be a driver behind this surge. If this anticipated AirDrop materializes, a downturn in activity could be expected.
Despite the significant swell in user activity, Avalanche's native cryptocurrency, AVAX, has yet to mirror this growth. Its price has oscillated between 15.49 and 13.68 levels in recent weeks. However, the Awesome Oscillator indicator shows a positive trend with a value of 0.14, despite the On-Balance Volume (OBV) metric experiencing a noticeable dip during the same period.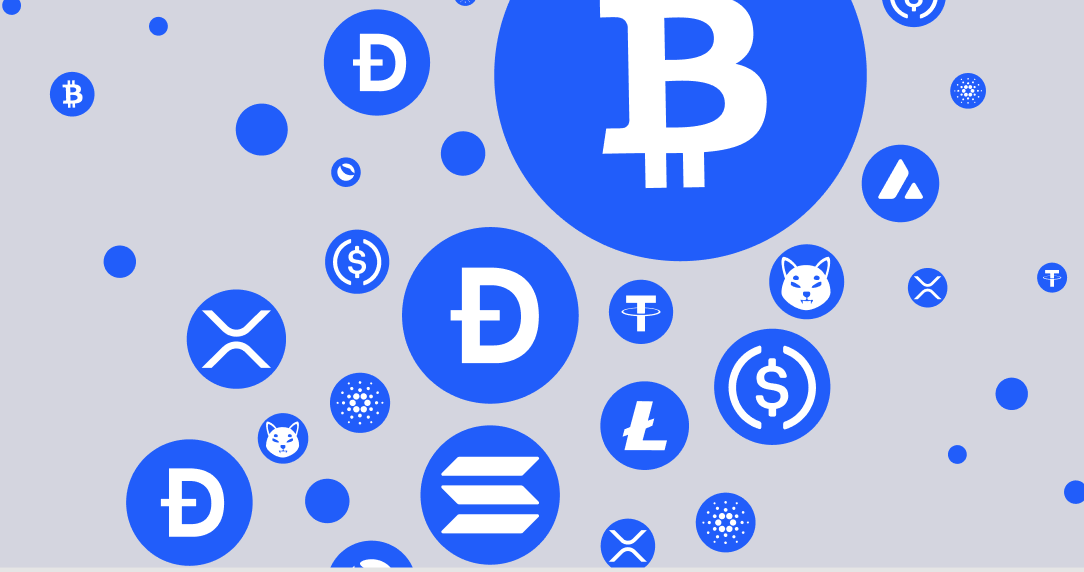 A Swift Ascent in DeFi
On May 28th, the Twitter handle @Flowslikeosmo unveiled the skyrocketing rise of Avalanche since the onset of 2023. This surge can be largely attributed to the blossoming DeFi and stablecoin sectors that currently account for roughly 34% of all on-chain activity within the protocol.
The leading DeFi protocols, including BenQi and GMX, have acted as catalysts in propelling growth. Recent data from DappRadar reveals a sharp influx in unique active wallets associated with these protocols in the past week alone. Moreover, the transaction numbers within the BenQi protocol saw an impressive 12.29% hike during this period.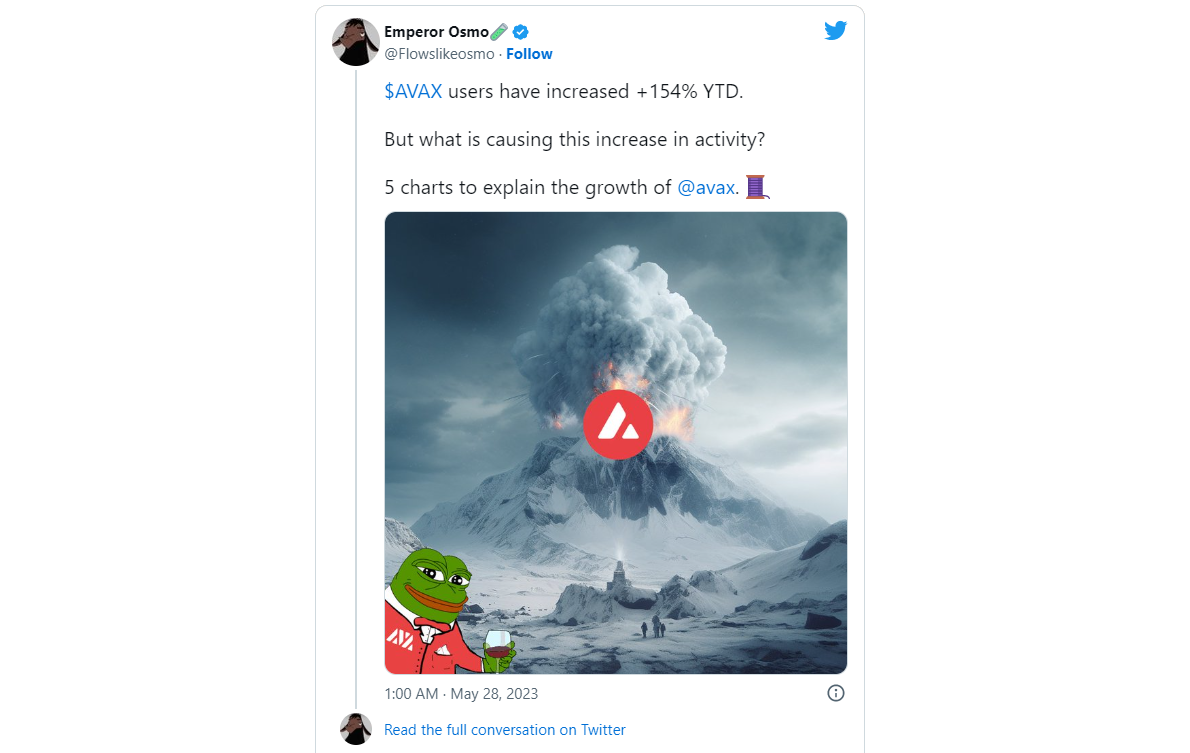 Looking Ahead: Avalanche's Potential Uplift
Looking forward, Avalanche's recent partnership with Swiss FinTech firm Cercia could potentially bolster AVAX's price. The protocol's ongoing ecosystem enhancement and attraction of partnerships indicates a compelling growth trajectory, making it a topic of interest for investors and crypto enthusiasts alike.
The Avalanche protocol, designed to be customizable, scalable, and interoperable, offers an infinite scaling solution with transactions finalized in less than a second. This open-source platform hosts decentralized finance applications and enterprise blockchain deployments in one interoperable, highly scalable ecosystem. Powered by the Avalanche consensus protocol, it provides a totally-ordered and linear platform, known as the Snowman consensus protocol, for specific use cases.
Unleashing the Power of Avalanche: Core Browser Extension
Core, a free, non-custodial browser extension for the Avalanche ecosystem, is more than just a wallet. It's a curated operating system combining Wallet, Explorer, Bridge, Subnets, dApps, and more. Offering compatibility with an industry-leading hardware wallet and native ERC-20 and BTC bridging, it facilitates seamless interaction with the Avalanche ecosystem. Users can swap between hundreds of tokens directly from their wallets, buy AVAX straight from their wallet, create contacts to save frequently used addresses, and manage multiple addresses using the same recovery phrase.
With the continued development and improvements of Avalanche, we stand on the precipice of a fascinating future. As DeFi and stablecoin sectors continue to flourish, it's no wonder Avalanche is at the forefront of this revolution. Only time will tell where the Avalanche protocol's journey will lead.
Avalanche: The Sustainable Choice
A key feature of Avalanche is its Proof-of-Stake consensus mechanism, which allows tens of thousands of validators to participate directly in the system while consuming minimal energy. This is a significant factor, especially given the increasing attention to sustainability in the world of digital currencies.
Avalanche is designed around a core network known as the Primary Network, with validators required to be members. This Primary Network contains three blockchains: the Platform Chain (P-Chain), the Contract Chain (C-Chain), and the Exchange Chain (X-Chain). Everything on Avalanche operates as a Subnet, and each chain is part of a Subnet.
Advancing Beyond Web2 with Avalanche
By enabling the development and execution of smart contracts, Avalanche is moving beyond the limitations of Web2. A smart contract is a digital agreement between two or more parties, governed by code rather than individuals. It will execute (like a program) only when specific conditions are met. More advanced smart contracts can incorporate oracles, unlocking a wealth of data sources including payments, weather data, derivatives, automated market makers, trading bots, and marketplaces.
The Core browser extension is currently officially supported only on Chrome. To download Core, you can visit https://extension.core.app. Comprehensive tutorials, support articles, and videos on how to use Core can be found in the Core extension collection.
Core stands out with its portfolio and collectibles pages, offering dashboards for viewing all fungible and non-fungible tokens in a unified display without the need to add token addresses or switch networks. The built-in address book allows users to save frequently used addresses, while the account switcher enables the creation and management of multiple addresses using the same recovery phrase.
The 2023 Outlook of the DeFi and Stablecoins
As we witness the growth and expansion of the DeFi and stablecoin sectors, it's undeniable that Avalanche has firmly positioned itself at the forefront of this revolution. Its impressive user activity growth, burgeoning partnerships, and innovative features make it a promising player in the evolving crypto landscape.
The future trajectory of this platform remains a thrilling prospect, as it continues to attract investors and enthusiasts with its advancements in DeFi, stablecoin sectors, and its efficient, sustainable, and scalable ecosystem. As the world moves into the era of Web3, Avalanche remains poised to lead the way, navigating the complexities of the digital realm with grace, innovation, and a spirit of unending growth.
Source: ambcrypto.com