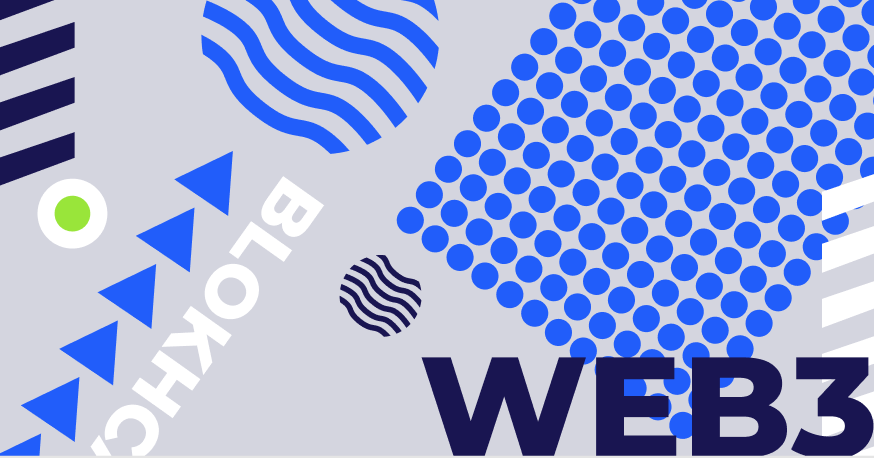 The Japanese metaverse has become the center of attention as Japan's Prime Minister, Fumio Kishida, champions Web3 technology and its vast potential. This focus was evident during NeXTech Week, held from May 10 to 12 in 2023. Major corporations such as Fujitsu and Mitsubishi demonstrated their support for innovations like AI, DX human resource development, quantum computing, and blockchain technology.
Auto-Learning Avatars: A New Frontier for the Japanese Metaverse
A key aspect of the Japanese metaverse is the development of Auto-Learning Avatars. These avatars will gather user information to create a personalized and immersive metaverse experience. They will be supported by the Pegasus World Kit, which enables customization and authorization of digital payments in the metaverse. This collaboration aims to foster a seamless experience and encourage coaction through the Multi-Magic Passport (MMP).
JP Games, JCB, and Soramitsu are joining forces to develop the Pegasus World Kit using Epic Games' Unreal Engine. This initiative was unveiled during a press release on February 27, 2023, and emphasizes the Japanese Government's commitment to the metaverse economic zone. The government also released "White papers" in April, showcasing their support for Web3, particularly in the realm of cryptocurrency.
National Strategies Unveiled at NeXTech Week
Masaaki Taira, a lawmaker from the ruling Liberal Democratic Party, presented Japan's national strategies for emerging technologies during NeXTech Week. Taira, who also heads the Web 3.0 project team, highlighted Japan's eagerness to embrace the future of the metaverse and blockchain.
As interest in the Japanese metaverse grows, major brands such as Meta, Microsoft, Amazon, and Apple have flocked to Japan to participate in discussions and gain insight into the country's vision. This collaborative atmosphere allows for an exchange of ideas and exploration of the possibilities presented by Web3 technology.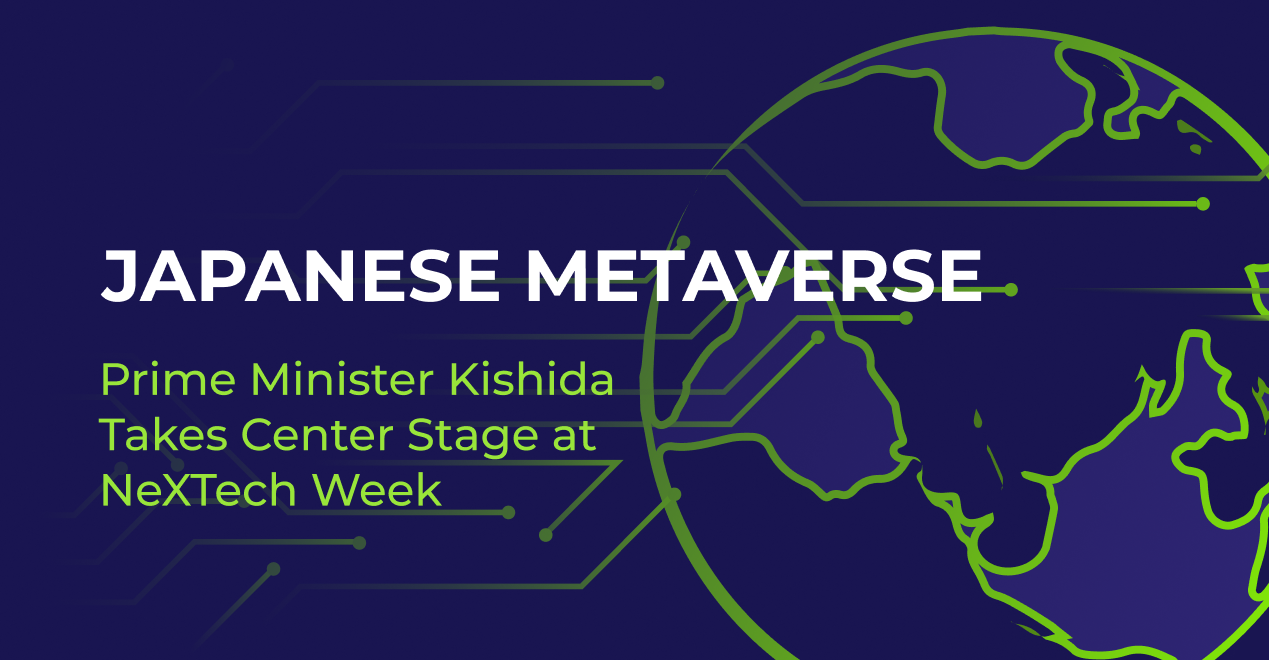 NeXTech Week 2023: A Global Showcase of Innovation
Held at Tokyo Big Sight, NeXTech Week 2023 attracted over 300 exhibitors and mentors from around the world. Industries ranging from manufacturing and retail to logistics, finance, and healthcare gathered to network, attend keynote speeches, and participate in panel discussions with industry leaders. They also had the opportunity to engage with live technical counselors and experience product demonstrations.
Yuzu Kano, CEO and founder of Tokyo-born crypto exchange bitFlyer Inc., lamented Japan's waning status as an early crypto pioneer. However, events like NeXTech Week 2023 offer a chance for Japan to reclaim its position at the forefront of technological innovation. With the upcoming developments in Web3 and blockchain, the world eagerly awaits Japan's progress in the realm of the metaverse.
Global Interest in Japan's Metaverse Initiatives
The international community has taken note of Japan's dedication to Web3 and the Japanese metaverse. As the country garners support from major corporations and the government, other nations may be motivated to explore similar technologies and strategies to remain competitive in the digital landscape.
NeXTech Week TOKYO, Japan's leading trade show for advanced technology, is set to continue showcasing cutting-edge innovations in the coming years. The event, held at Tokyo Big Sight from May 10 to 12, brought together over 300 exhibitors from around the world to present the latest advancements in AI, blockchain, quantum computing, and digital human resource development.
Visitors from various industries, including manufacturing, social infrastructure, retail, logistics, medical, finance, and government, attended the three-day event. They had the opportunity to network with professionals, attend keynote speeches and panel discussions with prominent industry leaders, experience product demos, and receive advice from live technical consultations.
Conference Highlights: ChatGPT and AI Productivity
The conference program featured a wide array of topics, such as the use of AI to increase productivity and the impact of ChatGPT on businesses. Respected figures from Google Cloud Japan, NEC, AWS, DeepL SE, and Sony AI led sessions discussing the implications of NFTs and DAOs in business and society, the latest trends and issues in the Web3 industry, and how quantum computing contributes to Sustainable Development Goals (SDGs), digital literacy, and the metaverse.
Four Concurrent Shows Under NeXTech Week
NeXTech Week comprised four concurrently held expos: AI EXPO TOKYO, BLOCKCHAIN EXPO TOKYO, QUANTUM COMPUTING EXPO TOKYO, and DX HUMAN RESOURCE DEVELOPMENT EXPO. Hundreds of companies showcased their latest innovations and services in machine learning, image recognition, natural language processing (NLP), big data, Web3 services, NFT service/marketplaces, hardware for quantum computing, and more.
Organized by RX Japan, NeXTech Week attracted over 25,000 visitors worldwide, further solidifying Japanese metaverse as a global hub for advanced technology.
The Role of the Japanese Government in the metaverse
Japan's government has played a significant role in promoting and supporting the development of the Japanese metaverse. With Prime Minister Fumio Kishida at the helm, the government has been actively involved in fostering Web3 technology and providing resources for companies and organizations to explore and develop these innovations.
By releasing "White papers" in April, the government demonstrated its commitment to Web3 technology, specifically in the realm of cryptocurrency. This support has spurred interest in the Japanese metaverse and encouraged further exploration into its potential applications and benefits.
The Road Ahead for the Japanese metaverse
As the Japanese metaverse continues to evolve, its impact on the global stage will become increasingly evident. The development of Auto-Learning Avatars and the Pegasus World Kit has the potential to revolutionize the way users interact with digital environments, while the establishment of the metaverse economic zone promises new opportunities for businesses and individuals alike.
As Japan embraces the potential of Web3 technology, it will be essential for the country to continue fostering innovation and collaboration on a global scale. This approach will not only benefit Japan but also contribute to the advancement of technology worldwide.
A Bright Future for Japan's Web3 Endeavors
The Japanese metaverse, with the backing of the government and major corporations, is poised to become a major player in the global digital landscape. NeXTech Week and similar events will continue to showcase the latest advancements in technology, attracting industry leaders from around the world.
As Japan forges ahead with its Web3 initiatives, the country is set to regain its position as a pioneer in the rapidly evolving digital world. By embracing and nurturing emerging technologies such as AI, blockchain, and quantum computing, Japan is paving the way for a more connected, immersive, and interactive future.
Collaboration and knowledge-sharing with global tech giants will further bolster Japan's efforts in the development of the metaverse and Web3 technologies. These partnerships will foster innovation and generate new ideas, ultimately benefiting not only Japan but the entire world as well.
Source: https://u.today/press-releases/nextech-week-tokyo-2023-brings-together-tech-titans-and-disruptors