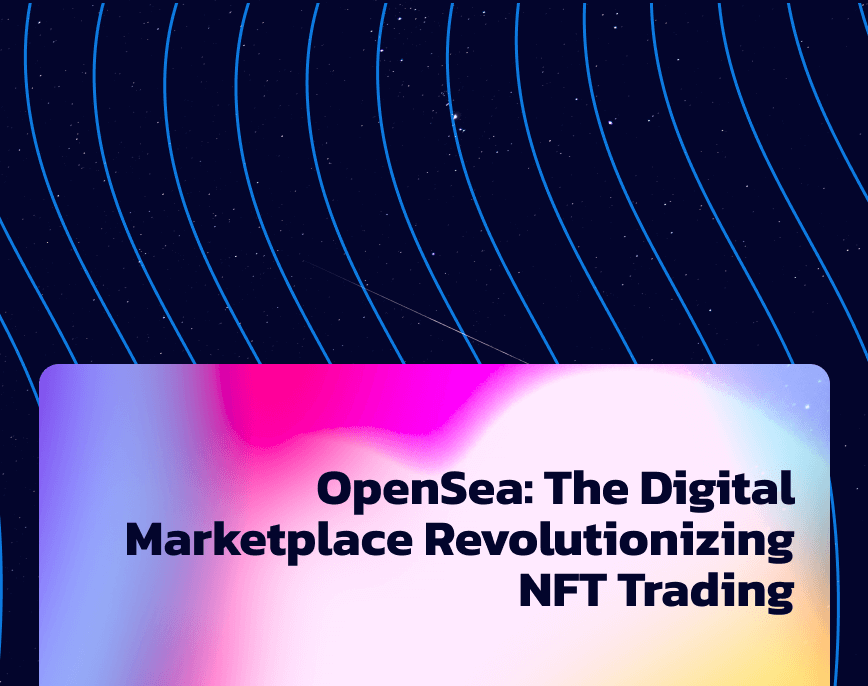 OpenSea, the largest platform for trading non-fungible tokens (NFTs), has become the go-to marketplace for most NFT transactions. This article delves into the intricacies of OpenSea, its offerings, functionalities, and its rise to prominence in the digital world.
What is OpenSea?
OpenSea stands as the premier NFT marketplace built on the Ethereum blockchain platform. Think of it as a decentralized version of eBay, but exclusively for digital goods in the form of NFTs. These tokens can range from virtual land parcels and pixel art to event tickets and digital avatars. The platform showcases these tokens and collections, reminiscent of familiar marketplaces like eBay, Amazon, and their Russian counterparts.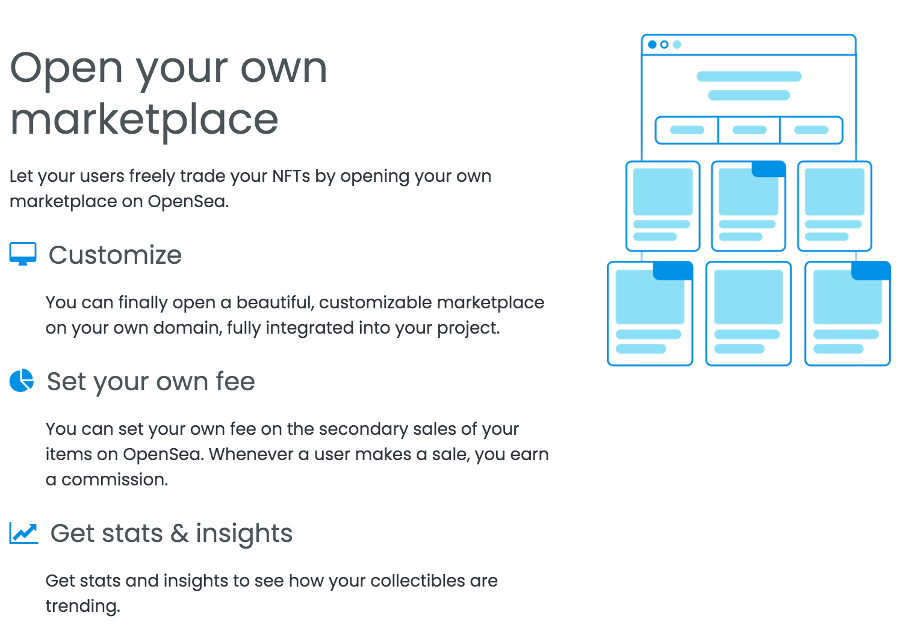 How Does OpenSea Operate?
While OpenSea provides the interface for transactions, all NFT operations occur on the blockchain. Users can list any NFT for sale, but OpenSea reserves the right to remove items that violate its usage policies, such as those linked to fraud or copyright infringement. For every transaction, OpenSea charges a 2.5% commission. Additionally, a portion of the sale proceeds is credited to the original creator, who sets their commission rate.
Key Features of the Marketplace
NFT and Collection Creation
Artists and musicians can convert their creations into NFTs and list them on OpenSea, either for sale or to boost their profile visibility.
NFT Trading
Users can freely buy and sell any NFTs by simply connecting their cryptocurrency wallet. The platform categorizes listings for user convenience.
Custom Trading Platforms
Similar to eBay's store feature, collection authors, retailers, and developers can establish their trading platforms on OpenSea.
Drop Calendar
OpenSea frequently hosts NFT drops, offering users the opportunity to purchase tokens directly from creators, potentially reaping significant profits if the token's value rises.
Statistics and NFT Analytics
OpenSea provides insights into trading volumes, sales numbers, price trends, and new collection listings.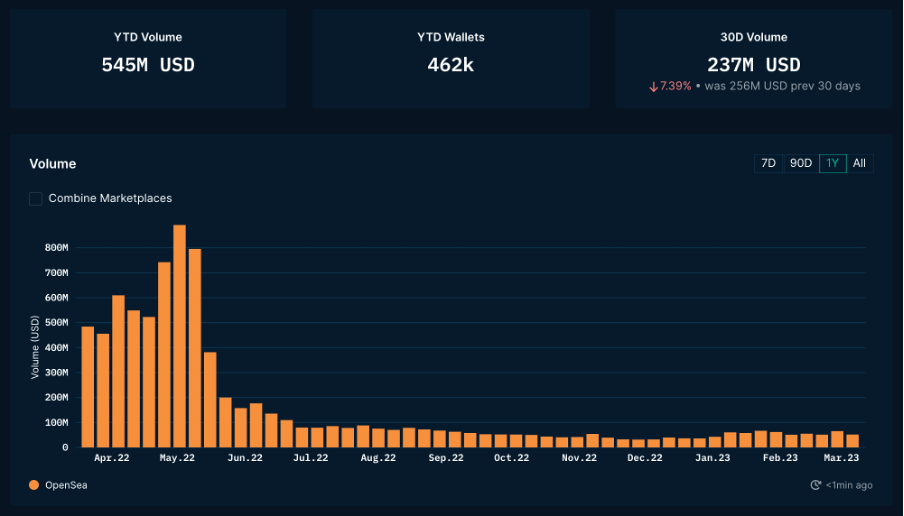 The Genesis of OpenSea
Founded by Devin Finzer and Alex Atallah in 2017 during the CryptoKitties craze, OpenSea is headquartered in New York. It was the world's first decentralized NFT trading platform. The beta version launched in December 2017, right before the onset of the crypto winter in early 2018. However, global recognition came in 2020 when investors renewed their interest in cryptocurrencies and NFTs.
Prominent crypto industry players have backed OpenSea at various stages, including Andreessen Horowitz (a16z), Coinbase, Trust Wallet, Blockchain Capital, and Blockstack.
Despite its growing popularity, OpenSea has faced challenges. In January 2022, due to an interface glitch, users could purchase NFTs valued over $1 million at discounted rates, causing a $1.8 million loss. In February, hackers stole NFTs worth $1.7 million in a phishing attack.
Based on data from NFTGo, over 50% of the NFT projects have a market cap between 100 to 1000 ETH ($0.2M to $2.1M as of April 2023). OpenSea recorded over 2.46 million unique wallets and a trading volume of $1.06 billion across the top three platforms, with $545 million attributed to OpenSea alone.
Available Goods on OpenSea
The platform boasts a diverse range of NFTs, including original art collections like CryptoPunks, Bored Ape Yacht Club, Coca-Cola Beeple, and CryptoKitties. Collectible sports cards, domain names, virtual lands, music tracks, videos, digital tickets, and membership cards are also available.
Connecting Wallets to OpenSea
Before linking a wallet to OpenSea, users need to install a plugin, mobile app, or purchase a device like Ledger. Once the crypto wallet is connected, users gain full access to OpenSea's functionalities.
Supported Networks and Wallets
OpenSea supports eight blockchain networks, including Ethereum, BNB Chain, Avalanche, and Solana. The network is automatically detected when connecting a wallet. OpenSea is compatible with various wallets, from plugins like MetaMask and Coinbase Wallet to hardware wallets like Ledger.
OpenSea has revolutionized the NFT marketplace, offering a comprehensive platform for creators and collectors alike. As the digital realm continues to evolve, OpenSea remains at the forefront of this exciting frontier.