Stepping into the future, Puma, the renowned German sportswear titan, unveiled its ground-breaking 3D metaverse experience named Black Station on June 13. Presented as an "experiential home," Black Station is devised for exclusive product launches and offers "unrestricted access" to Puma Pass nonfungible token (NFT) holders. While this metaverse experience is open for everyone to explore, the real spoils go to those in possession of the special RB tokens.
Inside Puma's Metaverse Experience: The Unique Black Station
The Black Station metaverse experience is a fascinating amalgamation of digital innovation and high-end fashion. Puma's immersive universe transcends traditional boundaries, providing an elevated experience that extends beyond the grasp of the physical world.
An essential part of this unique metaverse experience is the exclusive digital "Rulebreaker" sneaker and two digital wearables, purchasable with RB tokens, which are currently valued at 0.0125 Ether (ETH). The developers behind this innovation emphasize the inclusive nature of the platform, stating, "If you do not own an RB token, there is still so much to explore. Unkai, our city in the clouds, and Unter, our exhilarating club below, are both filled with mysteries to explore and collect."
With a forward-looking roadmap, Black Station promises more engaging events and NFT drops in the forthcoming months of this year, while plans for 2024 are underway. The metaverse experience will be accessible to visitors until June 23, allowing plenty of time for exploration.
The decision to stay on the Ethereum chain came after considering other alternatives, highlighting Puma's commitment to robust, proven blockchain technology. Additionally, the purchase of digital collectibles has been made user-friendly, with options for credit card payments and the ability to connect one's wallet for using ETH.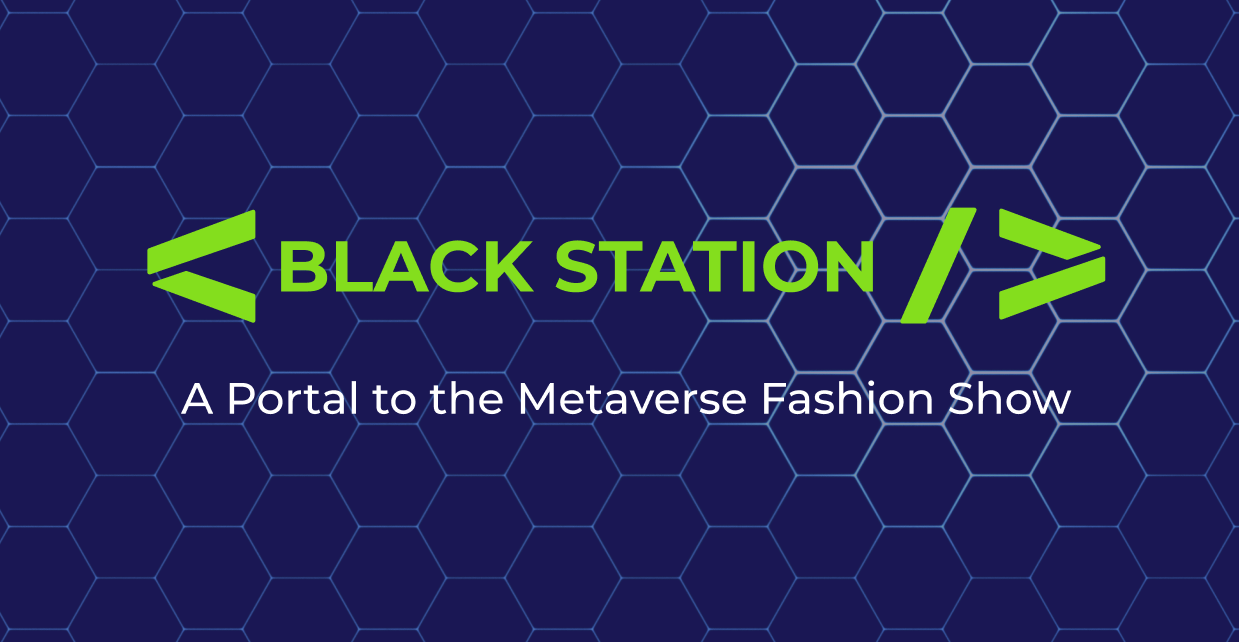 Black Station Metaverse Experience: A Testament to Puma's Legacy
Looking back on Puma's rich history, Adam Petrick, Puma's Chief Brand Officer, drew a parallel between Black Station's past and present. "Twenty years ago, Black Station was Puma's home for our most innovative designs in fashion. Given the boundaries we are pushing from a product design and digital standpoint, we found it fitting to bring Black Station back as a new portal for digital exploration across fashion, sport performance, our heritage classics, and innovation."
The metaverse experience at Black Station is introduced with a hyper-realistic digital lobby space, featuring three distinct portals. The first two portals, set to open on September 7th, will showcase exclusive Nitro NFRNO and Nitro Fastroid sneakers. These are associated with Puma's recent NFT NitroPass mint and recontextualize iconic PUMA features in bold, innovative designs.
The third portal acts as the entry point to the digital NYFW metaverse fashion show, immersing visitors in an interactive space adorned with point cloud style effects. Here, visitors can embark on a journey through a digital adaptation of the show, providing a unique opportunity to interact with the collection's pieces.
Advanced Technology Driving the Metaverse Experience
The Black Station metaverse experience, designed by the creative ventures company FTR, employs the advanced Unreal Engine 5 to deliver visually stunning and immersive graphics. This marks a significant milestone in Puma's venture into the digital sphere, propelling the brand into a promising future.
Petrick elaborated on this vision, calling Black Station an "immersive and interactive place to experience the future of the brand." This innovative venture is a glimpse into the evolution of the fashion industry in the metaverse, offering an immersive experience that seamlessly integrates digital and physical elements.
Coming soon in the first two portals, the exclusive Nitro NFRNO and Nitro Fastroid sneakers will be unveiled. Both designs push the boundaries of fashion and performance, reflecting Puma's innovation and expertise. Fastroid takes a performance tech silhouette to the extreme with exaggerated volumes of Nitro foam in gradient high-impact hues. NFRNO, on the other hand, draws inspiration from obscure archive styles to arrive at a multi-part molded construction, embodying the philosophy that "sport is art."
Black Station: A Portal to the Metaverse Fashion Show
The third portal, a virtual gateway to the NYFW metaverse fashion show, promises an extraordinary experience. This virtual fashion show in the metaverse aims to give an unprecedented level of interaction with the collection. Visitors will journey through a digital rendition of the fashion show, offering an in-depth look at the collection's pieces, fostering a new level of engagement between the brand and its audience.
Puma's metaverse experience, Black Station, developed in collaboration with FTR, leverages the power of Unreal Engine 5. This advanced technology is key in delivering the realistic and visually stunning graphics that make the Black Station experience so immersive and engaging. The choice of such a robust engine also underlines Puma's dedication to embracing leading-edge technology in crafting the future of digital fashion.
Black Station: A Leap into the Future of the Metaverse Experience
Puma's Black Station truly sets a new standard for the metaverse experience in the world of fashion. As Adam Petrick encapsulates, Black Station is a visionary portal, pushing the boundaries of innovation and product design. It serves as a digital exploration hub, showcasing the brand's heritage classics, sport performance, fashion, and more.
The initiative is not just a testament to Puma's rich history but also a clear demonstration of its commitment to pioneering the digital space. The brand's emphasis on creating a comprehensive and engaging metaverse experience for its customers is a model for the industry, heralding a new era in digital fashion.
The Black Station metaverse experience is a manifestation of Puma's forward-thinking approach and its readiness to embrace the next frontier in fashion. Offering a blend of cutting-edge technology, interactive elements, and exclusivity, Black Station is more than just a digital platform; it is a glimpse into the future of fashion and a testament to Puma's enduring commitment to innovation.
Source: cointelegraph.com