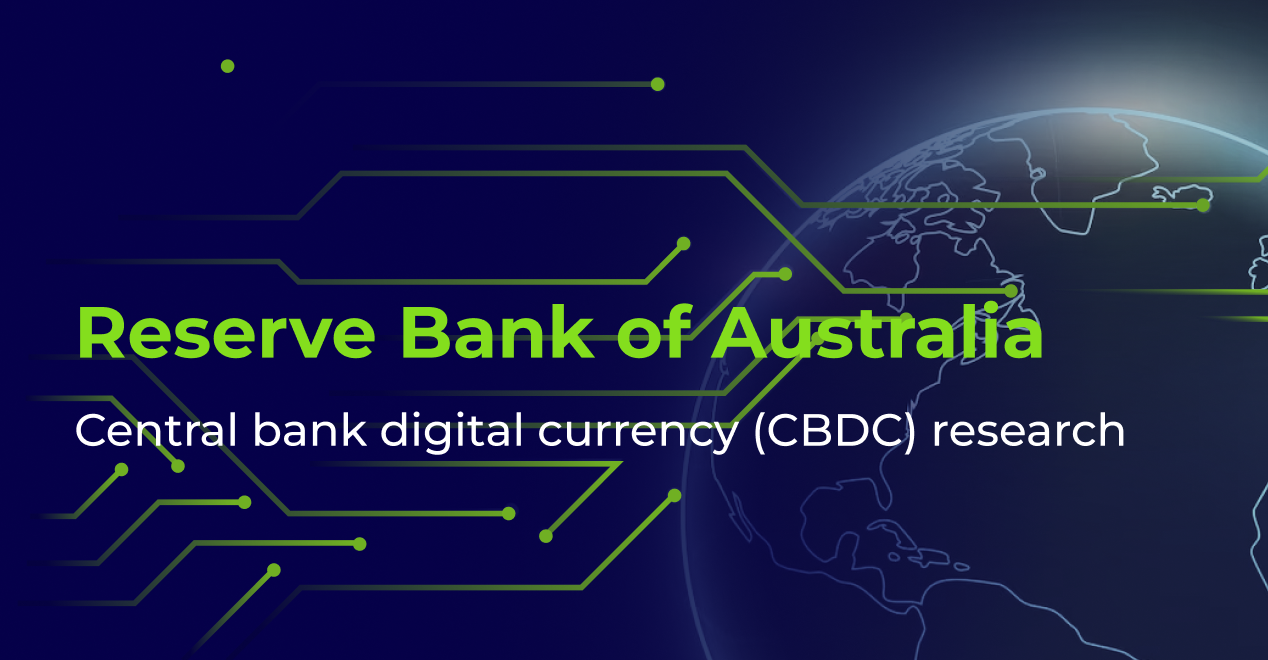 A research project is underway between the Reserve Bank of Australia and the Digital Finance Cooperative Research Centre (DFCRC) to investigate the economic advantages and possible use cases for a central bank digital currency (CBDC) in Australia.
As part of the project, industry participants have been chosen to showcase potential use cases for a CBDC through a small-scale pilot that employs a genuine digital claim on the RBA. The project attracted numerous use case proposals from various industry players. The selection of pilot participants was based on several factors, including the ability to provide perspectives on the potential benefits of a CBDC.
The RBA disclosed the list of invited providers and their use case proposals for the upcoming live pilot that will be carried out over the next few months.
RBA and DFCRC Project to Publish CBDC Report Soon
"We are thrilled with the active involvement of the industry in this significant research endeavor," said Brad Jones, Assistant Governor (Financial System) at the RBA. "It is also gratifying that the selected use case providers for the pilot include a diverse range of entities in the Australian financial system, from smaller fintech firms to larger financial institutions. The pilot, as well as the wider research study that will be conducted in tandem, will serve a dual purpose – it will enable industry to acquire practical knowledge, and it will enhance policymakers' comprehension of the potential benefits of a CBDC for the Australian financial system and economy."
"The proposed use cases encompass a broad spectrum of issues that CBDCs could potentially resolve, including the utilization of CBDC for atomic settlement of transactions in tokenized assets," stated Dilip Rao, Program Director – CBDC with the DFCRC. "The validation of use cases with industry participants and regulators will assist in the development of design principles for a CBDC that could potentially contribute to a tokenized economy."
A report on the project is expected to be published by RBA around the middle of the year.
Reserve Bank of Australia located in Canberra, Australian Capital Territory
Selected Use Cases and Providers
The following use cases and their providers have been invited to participate in the pilot:
| | | |
| --- | --- | --- |
| No. | Use Case Description | Use Case Lead / Consortium Partners |
| 1. | Offline Payments | ANZ |
| 2. | Nature-based Asset Trading | ANZ / Commonwealth Bank |
| 3. | SuperStream Payments | ANZ / Oban |
| 4. | Corporate Bond Settlement | Australian Bond Exchange |
| 5. | Tokenised FX Settlement | Canvas Digital |
| 6. | GST Automation | Commonwealth Bank / Intuit |
| 7. | CBDC Custodial Models | digi.cash |
| 8. | Livestock Auction | Fame Capital |
| 9. | High Quality Liquid Assets Securities Trading | Imperium Markets |
| 10. | Interoperable CBDC for trusted Web3 commerce | Mastercard / Cuscal |
| 11. | Funds Custody | Monoova |
| 12. | Construction Payments | NotCentralised |
| 13. | Tokenised Bills | Unizon |
| 14. | CBDC Distribution | ANZ |
The Significance of Validating Use Cases for CBDC Design
In regards to CBDC design, Dilip Rao, a program director for CBDC at the Digital Finance Cooperative Research Centre (DFCRC), highlighted the importance of validating use cases with industry participants and regulators. This process is crucial because it can inform further research on design considerations for a CBDC that could potentially serve a role in a tokenized economy.
In the meantime, the Reserve Bank of Australia has selected various use cases, including offline payments, corporate bond payments, and funds custody, among others. The statement confirms that the RBA has chosen roughly 14 use cases and more than eight providers.
What is Digital Finance Cooperative Research Centre (DFCRC)?
The DFCRC is a research program worth $180 million that spans a decade and is funded by industry partners, universities, and the Australian Government, through the Cooperative Research Centres Program.
The program's goal is to bring together finance industry stakeholders, academia, and regulatory sectors to explore and leverage opportunities resulting from the upcoming transformation of financial markets – the digitization of assets that can be directly traded and exchanged on digital platforms in real-time.
The RBA is an industry partner of the DFCRC and is leveraging its participation to advance its strategic focus area of supporting the evolution of payments, including CBDC research.