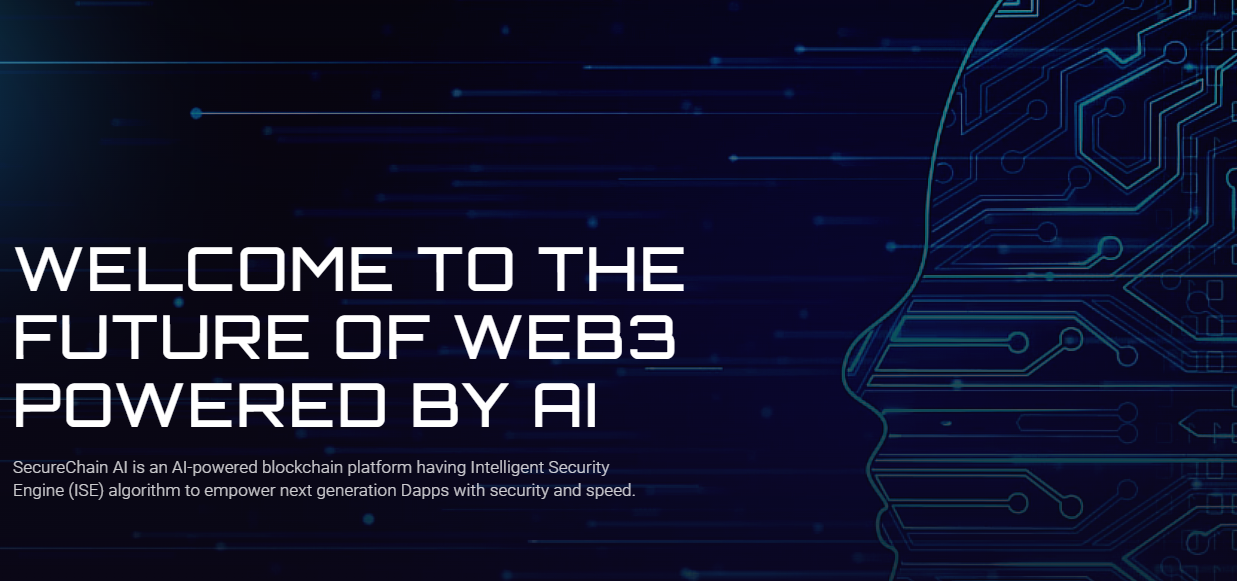 SecureChain AI is excited to announce its debut, marking the birth of a platform dedicated to enhancing the Web3 space for all. By ingeniously integrating artificial intelligence (AI) and blockchain, SecureChain AI is set to revolutionize the way dApps, or decentralized applications, operate.
In an era where dapps are rapidly gaining traction and dominating the Web3 space, SecureChain AI is leveraging cutting-edge technology to optimize these applications. The power of this platform lies in its numerous benefits, which include fast and secure dapp scalability, AI-driven blockchain monitoring, the ability to create NFTs and tokens without transaction fees, and more. SecureChain AI is also set to remain deflationary, implying that its coin value will increase over time.
SecureChain AI: A Unique Market Offering
Unlike any other product or service in the market, SecureChain AI offers a range of tools that enhance Web3 security, investor trust, and business expansion. Its meticulous smart contract audits identify potential weaknesses and vulnerabilities, and its due diligence services verify the credibility of potential investment opportunities.
SecureChain AI's KYC verification allows blockchain businesses to retain their anonymity while building trust within their communities. Meanwhile, SecureChain AI's enterprise blockchain and freelance network create ample opportunities for business growth. Users also have the benefit of a secure escrow service.
In addition, SecureChain AI emphasizes its commitment to security through a blacklist database and AI-based forensics, aiding in the identification of hackers and the recovery of lost funds.
SecureChain AI: Upcoming Developments
According to SecureChain AI's roadmap, marketing and integrations are planned to commence in July-August 2023, followed by product development from September to December 2023. Come January-February 2024, the platform aims to kick off marketing and partnership initiatives.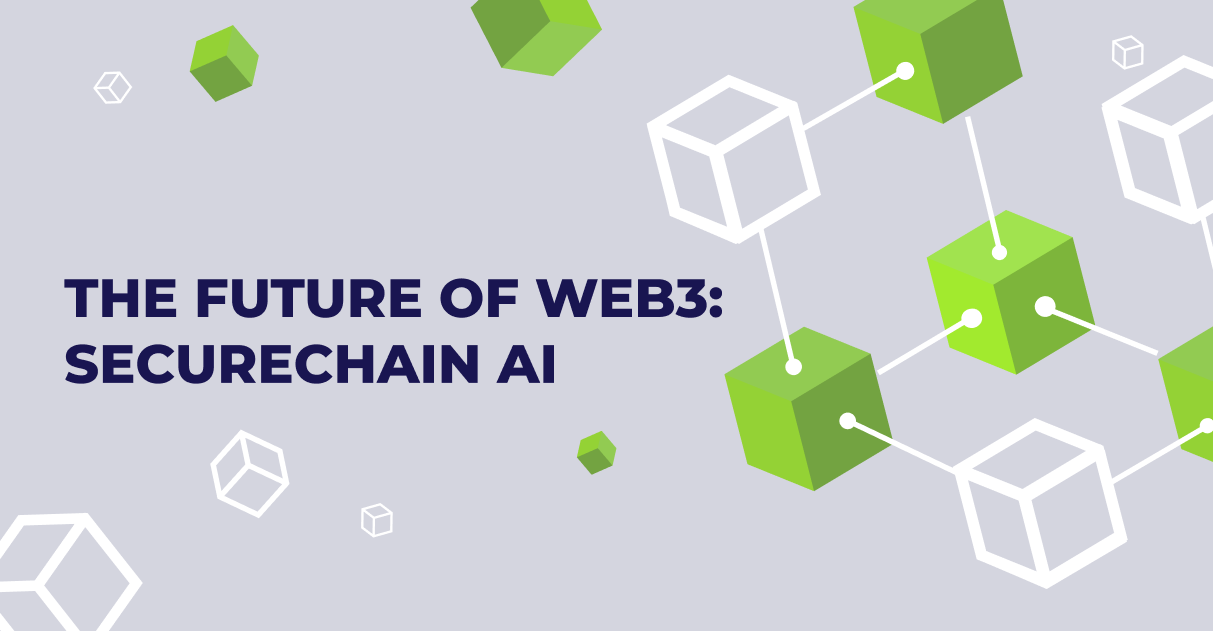 Understanding Web3 Security with SecureChain AI
Web3 security is an integral part of the SecureChain AI ethos. It involves the implementation of measures to secure the integrity of dApps and their underlying infrastructure in the Web3 ecosystem. As the next generation of the internet, Web3 is built on blockchain and decentralized technologies.
SCAI prioritizes the security of various components within the ecosystem. From auditing and securing smart contracts to protecting the blockchain network itself, and from enhancing wallet security to safeguarding decentralized identity systems, SecureChain AI has it all covered. The platform also addresses interoperability challenges between different blockchain networks and the integration of real-world data through oracles.
Collaboration and best practices such as code audits, penetration testing, bug bounties, secure development methodologies, and ongoing monitoring are the cornerstones of SecureChain AI's approach to Web3 security.
The Deflationary Nature of SCAI
SCAI coins are inherently deflationary. This means the coin's circulating supply is reduced over time, making it scarce and increasing its value. This works in tandem with SecureChain AI's inbuilt burn mechanism where a certain percentage of the transaction fee is burned. As more transactions take place, more SCAI will be burned, reducing the supply over time and increasing the coin's value due to its utility.
It's unequivocal that deflation is beneficial for tokenomics. By decreasing the supply and increasing demand, the value of the coins is increased, positively impacting the tokenomics. The deflationary nature of SCAI, combined with its utility, makes it even more attractive than Bitcoin, which has a limited supply.
In conclusion, SecureChain AI is undoubtedly a game-changer in the world of Web3, promising to offer a seamless fusion of AI and blockchain to provide a secure, highly functional Dapp space. By harnessing the power of AI and blockchain, SecureChain AI is set to usher in a new era of dapp usage and development. This potent combination of technologies presents an unprecedented opportunity for businesses, investors, and everyday users to experience a smarter, faster, and safer blockchain.
Optimizing the Web3 Space
SCAI is not just bringing to the table an impressive array of benefits such as rapid and secure dapp scalability, AI-based on-chain monitoring, and fee-free creation of NFTs and tokens. It's also offering a platform that is predicted to remain deflationary. This inherently points to a steady increase in the coin's value over time, making it an appealing prospect for investors and users alike.
SCAI places paramount importance on maintaining a high level of trust and security. By conducting comprehensive smart contract audits and due diligence services, SecureChain AI aims to prevent potential weaknesses and vulnerabilities that could jeopardize investment opportunities. The platform's KYC verification helps blockchain businesses retain their anonymity while fostering trust within their communities.
SCAI's roadmap outlines a strategic plan that will guide its journey to becoming a major player in the Web3 space. Starting with marketing and integrations in July-August 2023, the platform plans to focus on product development between September-December 2023. As we usher in 2024, SecureChain AI anticipates kick-starting its marketing and partnership initiatives, underscoring its commitment to expanding its network and product offerings.
The Power of Deflation
The SCAI coin, SCAI, is a shining example of a deflationary token. With a fixed supply and an in-built burn mechanism, SCAI takes advantage of decreasing supply and increasing demand to drive up its value. This is a key advantage for those involved in tokenomics, as it helps to ensure the sustained value and growth of the coin over time.
Deflation is, without a doubt, a desirable trait for any digital coin. By gradually reducing the number of coins in circulation and increasing scarcity, the value of each coin is set to increase. The deflationary nature of the SCAI, coupled with its utility, promises a bright future for SecureChain AI.
Web3 Space: The 2023 Outlook
In the grand scheme of things, SecureChain AI is more than just another platform in the Web3 space. It represents a new horizon of possibilities, where AI and blockchain coalesce to create a safe, efficient, and high-performing Dapp environment. The SecureChain AI team is not only capitalizing on advanced technologies but also putting forth a strong emphasis on trust, security, and value for their users. With its unique offerings and deflationary coin, the platform is setting a new standard in the Web3 space.
Source: digitaljournal.com