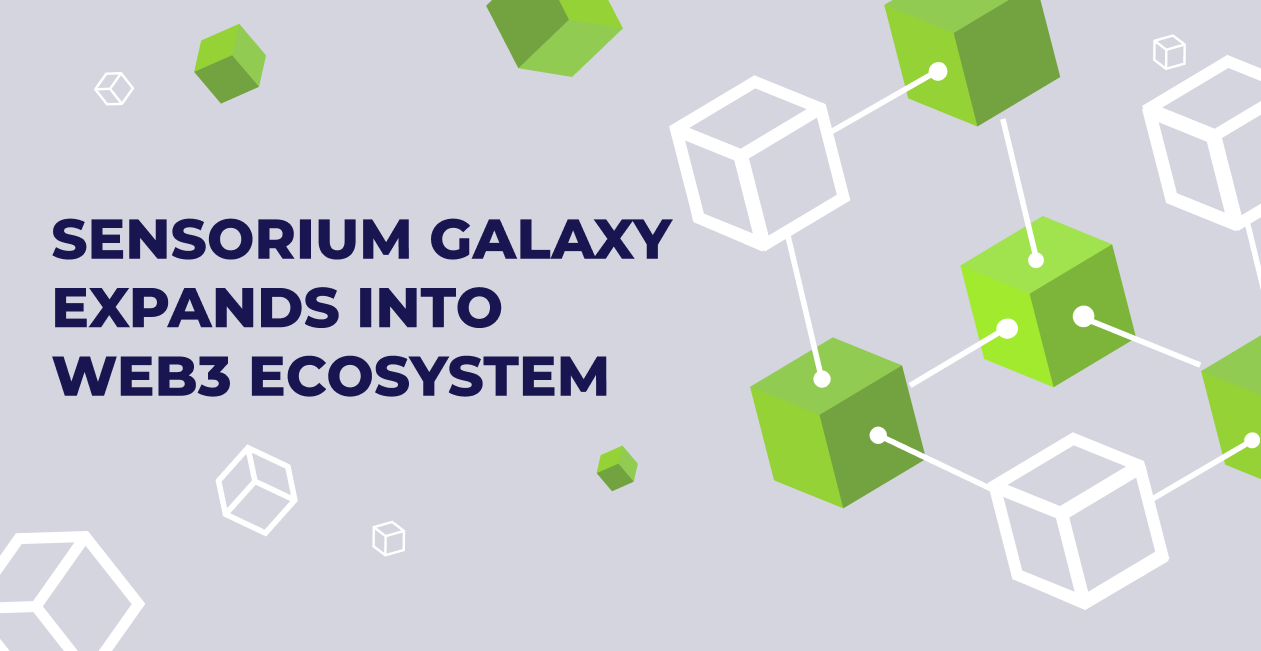 Web3 platform enthusiasts have reason to celebrate as Sensorium, the innovative company behind the AI-driven metaverse Sensorium Galaxy, announced a significant purchase of SENSO tokens from DWF Labs.
This initiative supports the development of a new decentralized platform, integrating blockchain technology and aiming to further expand Web3 platform use cases for the company's flagship product. By incorporating cutting-edge concepts like Bitcoin, Artificial Intelligence, and NFTs into its framework, Sensorium Galaxy is poised to revolutionize the way users interact with and experience the digital world.
DWF Labs' Capital Injection Bolsters Sensorium Galaxy's Web3 Expansion
DWF Labs, a market-leading blockchain industry market maker, has committed to providing capital to support the expansion of the Sensorium Galaxy metaverse beyond its influential role in the VR metaverse landscape and into the vast Web3 platform space.
As per the agreement, DWF Labs has committed to a purchase of $2.5 million worth of Sensorium's native token SENSO. The trading firm has already secured over 35 venture capital deals with Web3 companies through token allocations.
Andrei Grachev, Managing Partner of DWF Labs, expressed his enthusiasm for the collaboration, stating, "We are proud to back the visionary project that is Sensorium Galaxy, as they continue to redefine the metaverse and unlock new opportunities within the Web3 platform space. Our contribution demonstrates our commitment to supporting innovative projects that push the boundaries of technology and bring exciting new experiences to users. We firmly believe in the potential of SENSO as a driving force in Sensorium's expansion, and we look forward to witnessing the transformative impact this collaboration will have on the future of entertainment and blockchain gaming."
Introducing Sensorium's Web3-native Features Fueled by SENSO
Sensorium is currently developing a parallel web-based platform where the company, external developers, and content creators will be able to release virtual worlds and experiences that seamlessly integrate with Web3 platform native features fueled by SENSO. These features include NFT minting, marketplace operations, AI integrations, VR and AR mode for digital assets, and blockchain game mechanics.
The first two virtual environments to become available on the platform, Starship and UNDER, are dedicated to social interactions and blockchain gaming, respectively. The launch is planned for H1 2024.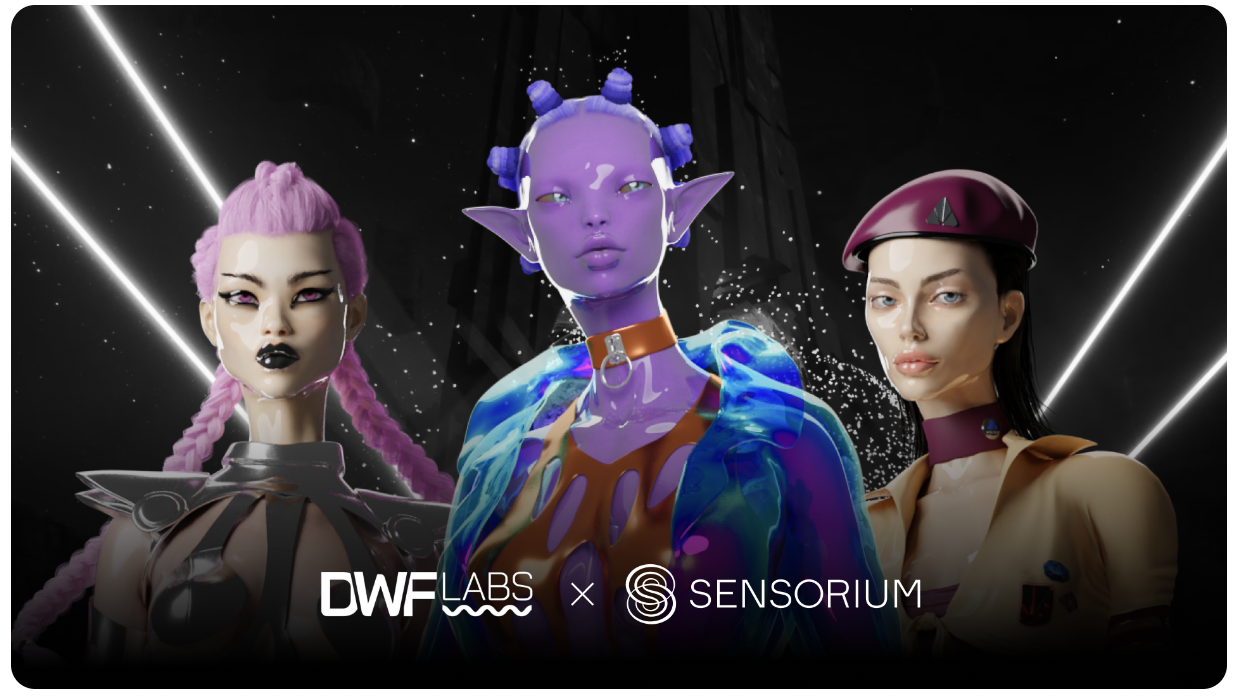 Image credit: sensoriumxr.com
Sensorium and DWF Labs Look to the Future of Entertainment and Blockchain Gaming
Alex Firsov, Web3 Director at Sensorium, expressed excitement about the partnership with DWF Labs, stating, "We're thrilled to have the support of DWF Labs as we continue to push the boundaries of the metaverse and explore new possibilities in the Web3 space. This capital will allow us to develop a decentralized platform that brings broad opportunities for content creators in the next Web paradigm. We're excited to see the impact this will have on the future of entertainment and blockchain gaming."
Sensorium Galaxy has already made waves in the metaverse world with its public playtest on Steam, featuring its first virtual world PRISM, dedicated to music and immersive parties hosted by proprietary AI virtual artists. Participants can currently customize their virtual beings and engage in voice conversations with other human users and AI avatars powered by OpenAI's GPT-3 language model.
Sensorium Galaxy: A Prime Choice for VR Lovers Worldwide
After three years in development, Sensorium Galaxy's virtual environments are emerging as a prime choice for VR enthusiasts across the globe, seeking a seamless multiplayer experience, innovative social AI mechanics, and quality entertainment produced in collaboration with renowned artists and media companies. In the coming months, the company plans to release three VR performances from their chart-topping line-up of DJs, including David Guetta, Carl Cox, Black Coffee, and Armin van Buuren, among many others.
Sensorium x Decentraland: Metaverse Collaboration
In a groundbreaking collaboration, Sensorium Galaxy is bringing its magic to the Decentraland metaverse for an entire month as part of MetaMine Season 2 — Fashion Mine. Leveraging Sensorium's Web3 platform principles of decentralization and interoperability, the company is expanding its community beyond its metaverse with a series of interactive activities and giveaways.

Image credit: sensoriumxr.com
Exclusive Decentraland-themed NFT Wearables
Sensorium's team has prepared two exclusive Decentraland-themed NFT wearables for the community. To claim these wearables, participants must join MetaMine and collect coins to unlock their prizes.
Sensorium T-Shirt: 15k coins + Diamonds + 100 Grey Rocks + 50 Red Rocks + 25 Blue Rocks.
Utility: 1% GamiMall Coin Bonus + Access to the SENSO x DECENTRALAND airdrop + Automatically get into the whitelist for Sensorium's upcoming NFT avatar collection.
Sensorium Arch Cloth: 350k coins + 8k Diamonds, 4k Red Rocks + 1k Blue Rocks + 600 Petrol + 300 Nitro + 3k Ads Coin.
Utility: 1% GamiMall Coin bonus + Get a free Sensorium Galaxy avatar when the full NFT avatar collection is released.
The collaboration features time-limited contests and raffle prizes. Participants are encouraged to keep an eye on Sensorium's social media channels for hints and updates.
The Future of Web3 Platform in 2023-2024: Pioneering Digital Entertainment
As we move forward into 2023-2024, Sensorium Galaxy's expansion into the Web3 platform, fueled by DWF Labs' support and SENSO token investment, is expected to revolutionize the metaverse and unlock untapped potential within the Web3 space.
The introduction of Web3-native features and forthcoming virtual environments will solidify Sensorium's position as a key player in shaping the future of entertainment and blockchain gaming.
By offering users a truly unique and immersive experience, Sensorium Galaxy is poised to leave a lasting impact on the digital landscape, showcasing the transformative power of Web3 platforms in the years to come.