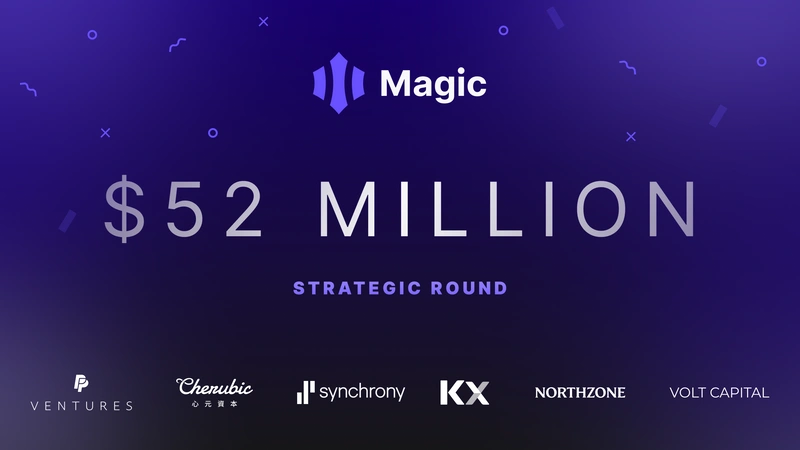 In a significant move aimed at fostering Web3 adoption, payments colossus PayPal has made a strategic investment in San Francisco-based crypto wallet company, Magic. As part of PayPal's ongoing foray into the digital assets arena, this investment demonstrates its commitment to catalyzing the growth of the Web3 ecosystem.
Web3 Adoption at the Heart of PayPal's Investment
PayPal Ventures spearheaded the funding round that raised $52 million for Magic, a leading wallet-as-a-service (WaaS) provider. The fresh influx of capital boosts Magic's total funds to $80 million, establishing it as an industry leader in the burgeoning WaaS market.
Speaking on the investment, Alan Du, a PayPal Ventures partner, elucidated the significance of this move for Web3 adoption, "Magic is facilitating mass adoption of Web3 with a safe and simple solution. Magic's wallet creation service enables companies to reach millions of users on their apps and onboard customers new to Web3."
Magic: The Key Player in Web3 Adoption
Established in 2018, Magic provides a secure, non-custodial crypto wallet infrastructure for businesses aspiring to provide an effortless and secure Web3 experience. The company's unique software development kit (SDK) simplifies the process, allowing users to create wallets instantaneously with their existing email, social media accounts, or SMS. To date, Magic has generated more than 20 million unique wallets, further cementing its position as an influential entity in the push for Web3 adoption.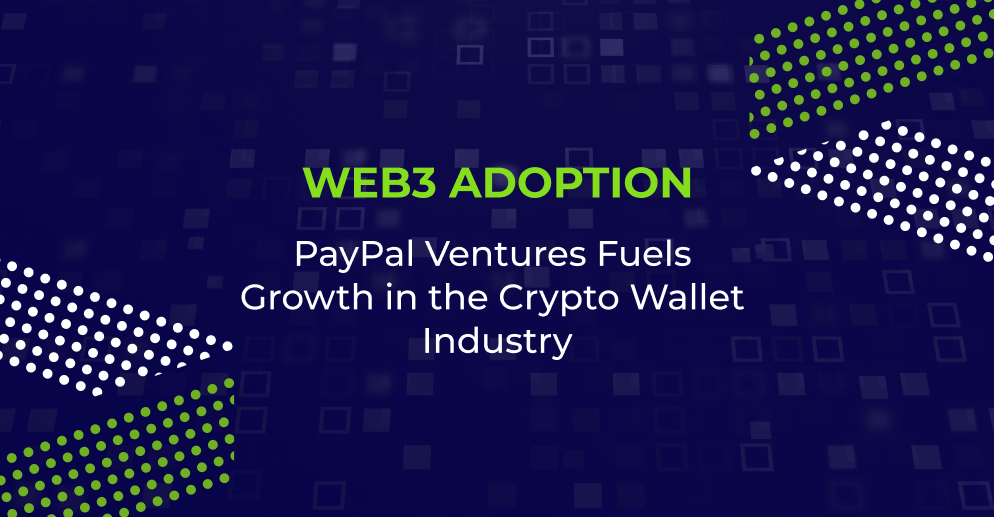 Strengthening Web3 Adoption with High-Profile Customers
Notably, Magic's client base includes prominent brand companies such as Mattel, Macy's, Xsolla, and Immutable, demonstrating the traction the company is gaining in its mission of Web3 adoption. According to co-founder Sean Li, the newly raised funds will facilitate Magic's expansion to the European Union (EU) and Asia-Pacific (APAC) regions, thereby widening the company's global footprint in the realm of Web3 adoption.
PayPal's Affirmative Stand on Web3 Adoption
PayPal's recent filing with the U.S. Securities and Exchange Commission (SEC) paints an illustrative picture of the company's deepening interest in digital assets. Holding about $604 million worth of digital assets, including $291 million worth of Bitcoin (BTC) and $250 million worth of Ethereum (ETH), PayPal's commitment to Web3 adoption is apparent.
The company's partnership with crypto firm ConsenSys to integrate PayPal into MetaMask, a leading crypto wallet, further attests to its resolve in strengthening its presence in the cryptocurrency space.
A Bold Step for Web3 Adoption Amid Economic Volatility
Despite the prevailing economic instability, Magic's strategic funding round, led by PayPal Ventures, emphasizes the persistent interest and optimism surrounding the potential of Web3 adoption. The investment supports Magic's aim to be an industry-leading WaaS provider, granting every internet user access to a wallet and unlocking new economic opportunities through the full realization of Web3.
As Magic continues its mission to simplify the migration to Web3, businesses are empowered to explore a plethora of new opportunities such as customer loyalty programs, digital collectibles, employee recognition, ticketing, memberships, and more. Through partnerships, innovation, and a commitment to scaling global operations, Magic remains at the forefront of the Web3 adoption movement, poised to power the Web3 revolution.
In an era where the fusion of finance and technology is creating a new economic landscape, the partnership between PayPal and Magic undoubtedly marks a significant step forward in the journey of Web3 adoption. The fusion of these two formidable forces promises an exciting future for the evolution of digital assets, one where the Web3 landscape is more accessible and intuitive for both businesses and individual users.
Web3 Adoption: Driving Deeper Integration in Global Markets
With the backing of PayPal, Magic is set to broaden its Web3 adoption efforts across international borders. Focusing on the European Union (EU) and Asia-Pacific (APAC) regions, the company is in a strong position to build upon its already impressive roster of clients. The proposed expansion will undoubtedly enhance Magic's capacity to make Web3 accessible to a larger audience, fostering greater awareness and engagement within the crypto space.
Investing in Innovation for Web3 Adoption
This funding round is an affirmation of Magic's innovative approach to tackling the challenges faced by businesses seeking to transition to Web3. By offering enterprise-ready features and adhering to compliance standards such as SOC2 Type 2, CCPA, GDPR, HIPAA, and ISO, Magic stands as a robust solution for businesses navigating the complexities of the blockchain landscape.
Web3 Adoption: Fuelling Economic Opportunities
Magic's commitment to democratizing Web3 is deeply intertwined with its mission to ignite new economic opportunities. By enabling authentic digital ownership for everyone, the company hopes to unlock a new realm of possibilities in customer engagement and monetization. As it continues to innovate and expand its functionalities, Magic remains dedicated to enhancing user value and driving the mass adoption of Web3.
Web3 Adoption: A Collaborative Mission
Web3 adoption is a collective endeavor, and partnerships form a crucial part of this journey. PayPal's alliance with Magic signals a strategic convergence of shared visions, aiming to drive the future of digital assets.
In the words of Alan Du, Partner at PayPal Ventures, We're proud to be investing in Magic and believe the company will help drive the growing number of Web3 use-cases amongst global brands."
A Dynamic Future for Web3 Adoption
Web3 adoption signifies a paradigm shift in the world of digital finance, promising transformative economic prospects. The strategic alliance between PayPal and Magic is a significant development in this transformative journey. As they champion the cause of Web3 adoption, these two giants of the tech world are not only forging a new path but also creating a new narrative of innovation and potential that will shape the future of the digital economy.
Source: dailyhodl.com