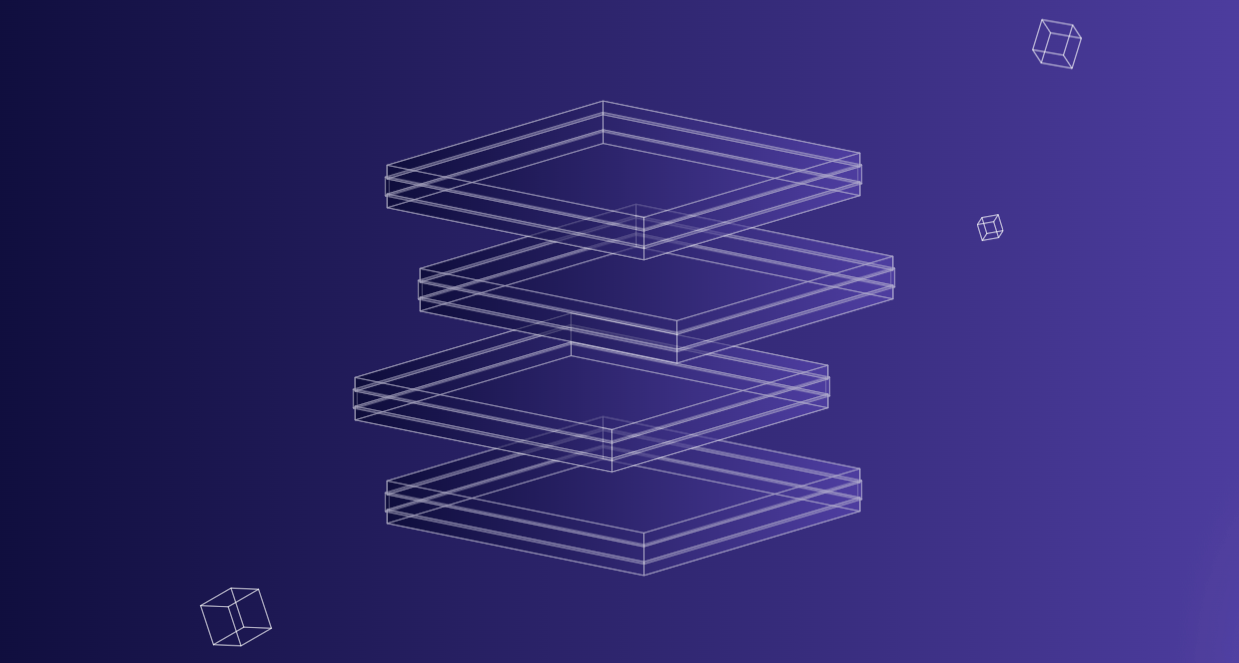 As the world becomes increasingly digital, the need for more robust and reliable Web3 infrastructure continues to grow. Dispersion Capital, a new venture capital firm dedicated to cryptocurrencies, has stepped into this space with a bold commitment: a $40 million fund designed to spur on innovative Web3 infrastructure projects.
The fund, backed by the venture capital arm of USDC issuer Circle, crypto enterprise Ripple, and Web3 infrastructure behemoth Alchemy's investment division, promises to inject fresh energy into a sector that has proven its resilience despite a protracted crypto bear market.
"We're looking for teams that are bridging today's infrastructure gaps and building new standards for decentralized tech layers," shared Patrick Chang, the founder and managing partner of Dispersion Capital.
The Scope of Web3 Infrastructure Development
Dispersion Capital's fund focuses on multi-chain, multi-currency, and multi-platform applications. According to Chang, these innovative tech layers make possible the creation and launching of these diverse applications, essentially defining the future of Web3 infrastructure.
As of this announcement, Dispersion Capital has already deployed about 10% of the fund, supporting 20 companies including on-chain security platform Chaos Labs and Web3 privacy infrastructure layer Mystiko Network.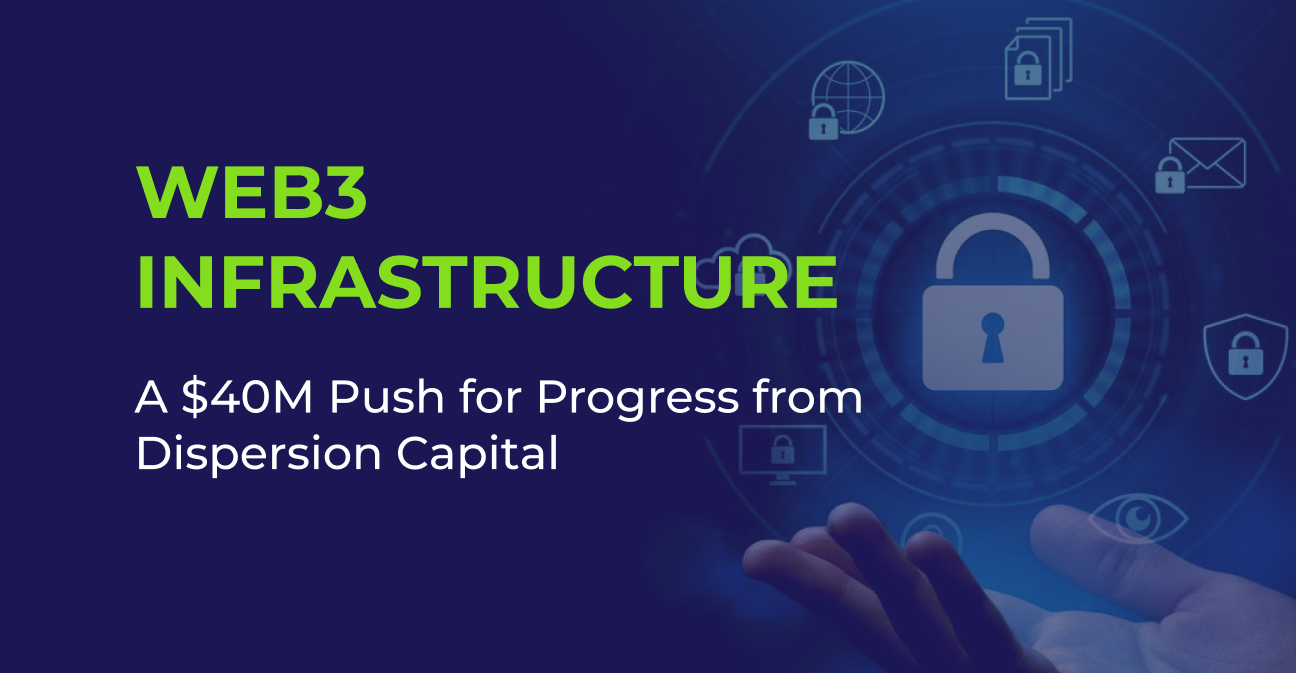 The Web3 Infrastructure Deficit
In 2021, venture capital investment surged into the crypto industry, with a focus on decentralized applications (dApps) that introduced users to non-fungible tokens (NFTs) and decentralized finance (DeFi). However, as the bull market gave way to the bear, it became clear that Web3 infrastructure was lacking.
"Web3's foundational layer wasn't (and still isn't) ready for billions of users," wrote Chang. But with Dispersion Capital's investments, that's set to change.
Dispersion Capital: Guiding the Web3 Infrastructure Revolution
Chang, an active angel investor with 20 years of venture capital experience, including time at Bain Capital Ventures and Samsung Next, has guided investments into multiple crypto companies. This new venture with Dispersion Capital is another significant stride towards building a robust Web3 infrastructure.
By investing in foundational technologies for a multi-chain, multi-currency, and multi-platform world, Dispersion Capital aims to help developers build functional, accessible, and scalable decentralized applications. The vision is clear: the infrastructure isn't there yet, but Dispersion Capital is set to make it happen.
Decentralize, Develop, Deploy, Democratize: A Four-Step Plan to Reshaping Web3 Infrastructure
Dispersion Capital is spearheading this transformation by following a four-step strategy: Decentralize, Develop, Deploy, and Democratize. This comprehensive approach aims to revolutionize existing infrastructure and redefine the way business operates in the digital age. From enhancing security, transparency, and scalability to empowering developers with reliable tools and protocols, Dispersion Capital is at the vanguard of this transformative era.
The Role of Dispersion Capital in Web3 Infrastructure Development
Dispersion Capital is not just a financial investor but a development and deployment partner. This VC firm strikes a balance between cutting-edge research and market needs, finding pragmatic solutions to complex problems. Their expertise in writing smart contracts, running nodes, participating in crypto governance, and designing system architecture sets them apart. With a team experienced in both Web3 and Web2 infrastructure, they've been at the vanguard of the blockchain and web3 evolution since 2014.
Commitment Beyond Capital
Dispersion Capital's commitment extends beyond mere financial contributions. They also invest their time and resources to help startups build communities, develop winning go-to-market strategies, and get early-stage fundamentals right, including global strategy, governance modules, tokenomics, and liquidity planning. They're in it for the long haul, backing many of the industry's pioneering innovators and protocols from day zero and standing by them even in challenging market conditions.
Web3 Infrastructure: The Path to Mass Adoption
The development of Web3 infrastructure is not just about technology—it's about democratization. Web3 has the potential to power a trustless, interconnected economy that embraces incentives, openness, collaboration, and inclusivity. Decentralized platforms, open-source initiatives, and scalable infrastructure promise to revolutionize innovation in a secure, global economy. Through this, blockchain incentive mechanisms and decentralization can foster collaboration, trust, and transparency, reshaping the future of digital innovation.
Dispersion Capital: A Catalyst for Change
As the world shifts toward a more decentralized model, Dispersion Capital's $40 million fund serves as a catalyst for change. Their investment signals a clear commitment to overcoming the existing challenges and shaping the future of Web3 infrastructure. With this initiative, Dispersion Capital is not only investing in startups and projects but also in the foundation of a new digital economy.
A Step Towards a Decentralized Future
The development of Web3 infrastructure signifies a step towards a future where ownership—both physical and digital—is protected, where money and privacy are inextricably linked, and where the power of technology is dispersed across the world. The emergence of this new "technological world order" will undoubtedly transform the world as we know it, reshaping legacy industries and promoting the protection of digital and physical ownership.
Dispersion Capital's $40 million fund is a bold and confident stride towards this future. By investing in Web3 infrastructure, they are championing the revolution of existing infrastructure, paving the way for the mass adoption of decentralized technologies and ultimately making the digital economy more secure, accessible, and reliable. Dispersion Capital's commitment to Web3 infrastructure highlights the immense potential and significance of this transformative technology, setting the stage for a paradigm shift towards true digital decentralization.
Powering the Paradigm Shift in Web3 Infrastructure
With an unwavering belief in blockchain technology's potential to revolutionize business operations and infrastructure, Dispersion Capital is committed to decentralizing the Web3 space. They're investing in projects that enhance security, transparency, and scalability and are powered by new blockchain technologies and privacy-centric oracles. These projects also boost the resilience and adaptability of infrastructure, ensuring improved reliability, privacy, and cost-efficiency.
Building the Tools for Tomorrow
Crucial to the development of Web3 infrastructure are the tools and protocols that power it. Dispersion Capital emphasizes the significance of a robust architecture, cybersecurity, privacy tech, gateway protocols, self-sovereign data, decentralized identity, and cryptography in this sphere. By supporting projects that provide these elements, Dispersion Capital enables the development of transformative businesses.
The deployment of Web3 requires a comprehensive suite of tools, protocols, and infrastructure to implement cutting-edge, decentralized services. Developers have the opportunity to streamline decentralized app development with fast and secure smart contracts powered by WebAssembly (WASM). Dispersion Capital's support extends to developer tooling, APIs, gaming engines, search and discovery platforms, and critical management, fostering new revenue streams and enhanced user experiences.
Web3 Infrastructure: The Revolution in Progress
At the heart of the Web3 revolution is a democratization process, a shift in power that stands to redefine how technology is consumed and experienced. Web3 promotes a trustless, interconnected economy that champions openness, collaboration, and inclusivity. With decentralized platforms, open-source initiatives, and scalable infrastructure, Dispersion Capital is actively enabling this revolution, fostering a secure, global economy.
Pioneering the Future of Web3 Infrastructure
Dispersion Capital stands at the forefront of this groundbreaking shift towards a decentralized digital economy. Their $40 million fund, a significant commitment to the evolution of Web3 infrastructure, is helping to power this transition. They are not merely observers but active participants in this transformation, investing not just in projects and startups but also in the foundational technologies that will define the future of the digital world.
By providing both financial and developmental support, Dispersion Capital is creating an ecosystem where innovators can thrive, and the promise of Web3 can be fully realized. Their investments are more than just a financial contribution—they are a clear signal of their faith in the future of decentralized technologies and their determination to make this future a reality. In doing so, Dispersion Capital is contributing to a paradigm shift that promises to redefine the global digital landscape.
Source: techcrunch.com