AR App Development
VisibleMagic specializes in AR software development, delivering complex projects with precision. Our approach ensures quick app deployment, strong data security, and clear project management, getting your solution market-ready as planned.
Let's talk!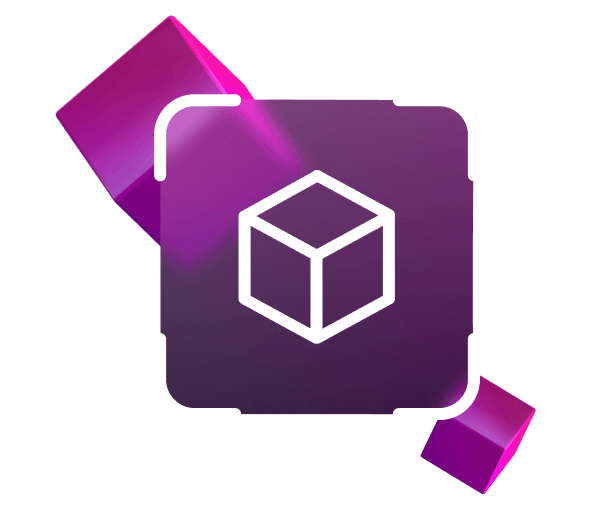 Engineering Your AR Solutions Across Various Industries:
Healthcare and AR

Healthcare and AR

Augmented Reality apps are transforming healthcare education, allowing students to study patient care in a risk-free virtual environment. AR interfaces for medical equipment streamline operation.

AR in Retail

AR in Retail

Augmented Reality technology arms retailers with futuristic tools: lifelike 3D product models, 'try-before-you-buy' experiences, and in-store smart mirrors for virtual fittings, enhancing the shopping journey.

Real Estate and AR

Real Estate and AR

Augmented Reality apps offer a swift and interactive way to visualize properties. Prospective buyers can explore and engage with virtual models of buildings, or preview the interiors of apartments, all with the convenience of AR technology.

AR in Sports

AR in Sports

Augmented Reality elevates sports experiences by integrating graphic data overlays on athletes during games or broadcasts. It also boosts fan engagement and enriches training apps for athletes, as well as interactive game betting platforms.

AR & Entertainment

AR & Entertainment

Captivate your audience with cutting-edge AR entertainment apps. Dive into games that blend reality and fantasy, apply lifelike masks and filters for both people and pets, and enhance music shows and theatrical performances with striking 3D overlays. Transform entertainment into an unforgettable, interactive adventure.

AR in Learning

AR in Learning

Reimagine advertising with VisibleMagic's AR marketing solutions. From marker-based to markerless campaigns, we create memorable brand interactions. Utilize our geolocation AR for dynamic, location-specific promotions, crafting experiences that leave a lasting impression and elevate your brand's image.

AR Collaborations

AR Collaborations

Augmented Reality technology enables remote teams to collaborate as if they were in the same room, working on projects together, sharing results in real-time, and communicating seamlessly across distances.

AR and Marketing

AR and Marketing

Augmented Reality technology enables remote teams to collaborate as if they were in the same room, working on projects together, sharing results in real-time, and communicating seamlessly across distances.

More
Craft Your Future with Augmented Reality
AR Solutions Designed for Impact
Free Consultation
ENHANCE YOUR ENTERPRISE WITH BLOCKCHAIN TECHNOLOGY
Step into the forefront of innovation with Augmented Reality (AR) development services. It's not just about enhancing reality; it's about redefining the way your customers interact with your world.

Envision a marketplace where immersive 3D models and interactive virtual content are not just ideas but everyday business tools. Our AR development services are the key to unlocking this new dimension, offering tailored applications, precise object recognition, and seamless integration with existing systems.

Propel your brand into the future, shape a unique and engaging reality for your users.
show more
show less
Use Cases
At VisibleMagic, we offer diverse AR solutions to suit a variety of needs. Our Location-based AR apps use geolocation for immersive, environment-integrated experiences. Markerless AR solutions provide versatility across multiple settings, adapting to the user's surroundings in real-time. For precision and reliability, our Marker-based AR uses specific triggers for seamless augmented experiences.
Explore the power of place with our Location-based AR solutions. These sophisticated apps utilize geolocation data from device sensors and GPS to determine the appropriateness of content display. By tapping into the hardware's camera, GPS chip, digital compass, and accelerometer, these applications align the user's physical position with virtual points of interest. This technology is not just about overlaying digital content onto the real world; it's about integrating the user's environment into the experience, making it relevant and interactive.
Get in touch
Experience the freedom of AR without constraints with our Markerless AR solutions. These apps are designed to operate on any flat surface, independent of specific triggers or locations, making them versatile for a variety of settings. Ideal for retail, education, and entertainment sectors, Markerless AR apps adapt in real-time to the user's environment without the need for pre-mapped objects or tracking systems. Leveraging the latest in camera technology, sensor integration, and mobile processing power, we develop Markerless AR applications that are not only advanced but also intuitively align with the user's natural movements and interactions.
Get in touch
Unlock the precision of AR with our Marker-based solutions. These applications hinge on the use of tracking systems, springing to life when a camera scans a distinct marker—be it a QR code or a pattern of high contrast. These triggers are meticulously designed for easy recognition and processing, ensuring a smooth initiation of the AR experience. Independent of the surrounding environment, Marker-based AR is the foundational technology that paved the way for its markerless counterparts.
Get in touch
FAQ
What is AR in software development?
In the context of software development, Augmented Reality (AR) refers to the technology that overlays digital information onto the real-world environment as viewed through a device. It's a live, direct or indirect view of the physical world whose elements are "augmented" by computer-generated sensory input such as sound, video, graphics, or GPS data. This enhancement aims to add depth and meaning to real-world applications in various industries, providing users with an interactive and immersive experience without removing them from their actual surroundings, as opposed to Virtual Reality (VR), which immerses users in a completely virtual environment. AR's unique capability to blend digital and physical views opens up innovative avenues for user engagement in software applications.
How is an AR app developed?
Developing an AR app typically involves leveraging third-party frameworks and software development kits (SDKs), which provide the tools necessary to build AR experiences. Developers can write one codebase that is capable of running across multiple platforms, such as iOS, Android, and Windows. This cross-platform capability streamlines the development process, significantly reducing both the time and cost associated with creating the product. It's a method that ensures efficiency without compromising on the quality and performance of the AR application.
How much does it cost to build an AR app?
The cost of building an AR app can range significantly. The variance is influenced by several factors, including the specific requirements of your mobile app, the timeline set for development, and the overall complexity of the project. If your AR app necessitates custom algorithms or the integration of unique APIs, this can further elevate the development costs. Each app is unique, and as such, a detailed consultation is usually required to provide a precise estimate.
How long does it take to make an AR app?
The development time for an augmented reality app can vary widely. In terms of industry standards, constructing a functional AR application may typically require approximately 291 hours. However, depending on the complexity and feature set of the app, this timeframe can be as short as 100 hours for more straightforward projects, or extend to 533 hours or more for highly intricate applications. The specific features, design intricacies, and the level of customization required will largely dictate the development timeline.